Rise with Rupal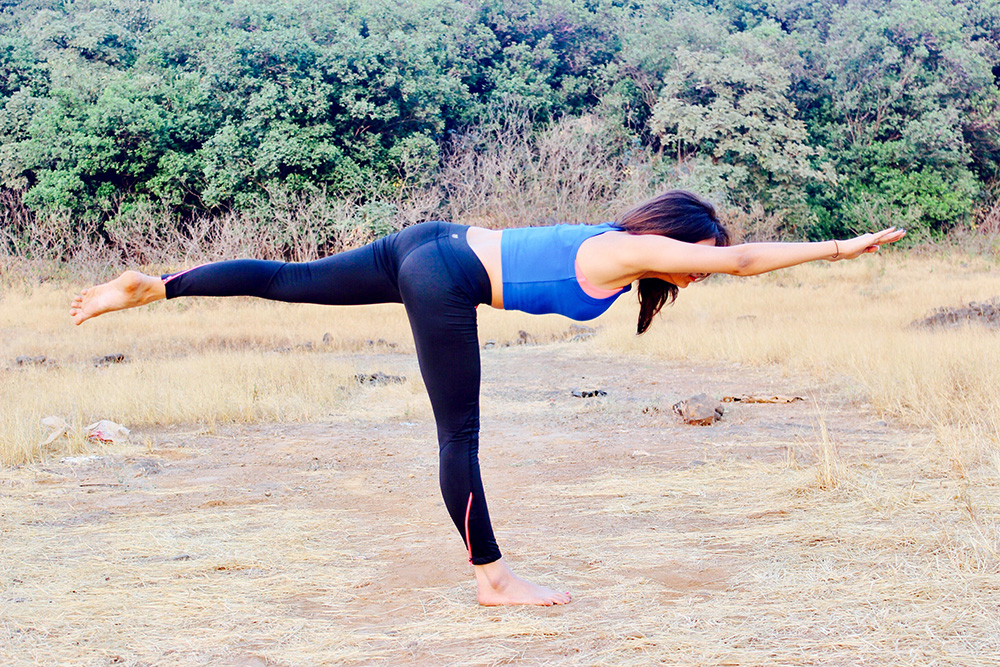 Rupal Sidhpura Faria or 'Muscles' as she is fondly called by friends and family had a childhood steeped in sports and athletic activities. She did her intensive teachers training in yoga at The Yoga Institute Santacruz that was life changing for her. Along with a fourteen month internship at the institute where she mastered yoga therapy and the relevance of breath alignment with yoga asanas. She describes yoga as a journey of absolute bliss that changed her life around three sixty degrees. Yoga made her an unfailing optimist and today she loves to play the role of a yoga catalyst and healer rather than just a personal trainer to her clients. Someday she dreams of starting a TED like forum dealing with Yoga as a life science so that she can impart it as education to as many people as possible. To enlighten people practicing it and those aspiring to start.
Rupal believes that yoga is the secret ingredient to any fitness regimen, making it more intensive and yet relieving for people. Hence she chooses to combine it with calisthenics and functional training, She has learnt this blending from her mentor JagdishBramta. She believes that fitness is her fix of positivity and bliss.
She loves to see people cure themselves of chronic health ailments. She is constantly inventing postures to serve a medicinal purpose to many. She thinks the main aim of fitness should be to empower people and change lives. Her articles have appeared in Mid Day, Afternoon Dispatch & Courier, 2B Magazine and 2B blog, Femina etc.
She loves learning new trends in fitness with new mentors as she thinks that health is too vast a subject to be dealt with half-heartedly. The more you explore, the more you will need to dig deeper, no amount of studying or skill is enough. For Rupal the best part of belonging to this profession is experiencing a miracle every day. The miracle of a rigid bodies and minds become more supple and adapting. She sees the body a shrine and fitness as an earnest prayer.
Rupals clientele includes people from all walks of life as well as noted celebs like Harmeet Singh (Meet Brothers),AnuragKashyap(Bollywood Director, Phantom Films), Abhiruchi Chand (Writer and Lyricist), DivyaIyer (Associate Bollywood Producer),Prachi Shah Pandya(Actor)….etc to name a few.
When she is not training she is either watching movies, inventing movements for therapy, pumping iron , reading long hours, inventing movements for therapy or painting quirky coasters.
Rupal'sYogasthenics is here to bridge the gap between traditional and functional fitness training. It is the brainchild of an Athlete, Yoga Teacher, Zumba, CrossFit and Callisthenics trainerRupalSidhpuraFaria. Fondly called Muscles by peers, friends and associates because of her strong, lean and muscular frame. She firmly believes that a marriage between two contrasting schools of fitness can make our bodies supple and unstoppable both. So she chooses to combine Yoga with other fitness regimes as she believes that it can aid other methods with stamina and flexibility.
She has spent the last six years being an avid learner of all kinds of fitness techniques and thinks that yoga plays catalyst, healer and strengthener to all. As a personal fitness trainer her philosophy is to inspire people to stretch and aid muscle expansion with yoga, to endure and build muscle strength with calisthenics and functional training. And gradually soar to a new way of living, with mind, body, soul at its highest form of receptivity to holistic growth. In her own words "You have to not consume limitations, you have to be obese in commitment, you have to be lean in self-doubt and you have to develop muscle in your soul. We are not a quick fix, it is a life long journey. Nothing will come easy."