Yoga is Your Natural State

Yoga Studio includes 8 classes. Choose your level and focus to find the
perfect class for you.
3rd July 2019 – 23rd July 2019
Rupals Yogasthenics TTC (Teacher Training Course)
100 Hours Programme
Aim: Update yourself with celebrity training routine and get trained in fusion of callisthenics & Yoga
Event Details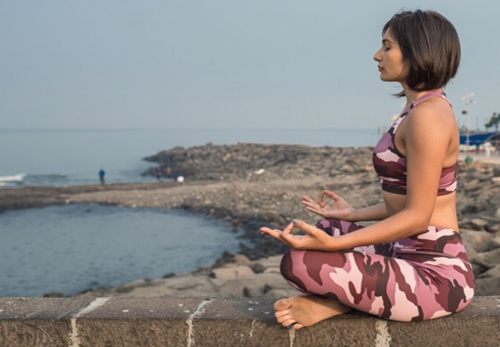 The Main Reasons to Practice Yogasthenics

I can go on and on about RUPALSTHENICS but still words will fall short to describe Rupal As her workouts are no less than A POETRY IN THE WORLD OF FITNESS.
Her attention to details like individual health/physical issues,managing to make every workout different than before,however tough it may be always making sure I give it my ultimate ,however exhausting the session may get but still not a second of boredom is experienced.Am always looking forward to my yoga time because it's the master herself who is so much fun to be around that yoga with her is destressing and elevating.
Thank you for introducing me to a lifelong relationship with YOGA &THE YOGINI..
love always

"MY Dear Yogini Rupal,
Has Made Me A Dedicated Pupil.
Most Of Her Excercises Are Brutal,
But Always Immensely Fruitful.
Her Aura Is So Youthful,
That My Energies Get An Automatic Renewal.
What Matters The Most In My Workout Is Her Approval,
Coz She Is My Guide And I Call Her My FITNESS GOOGLE"

"It's like working out with our friend ... our sexiest friend! So that's enough to keep us motivated"

She makes sure that everytime we do Yoga, we put in the kind of efforts that we weren't conscious of, ourselves. Yoga is exhausting, but she just defies our notions as teens that Yoga is boring. She is more like a friend, and everytime she is home, her Yoga session gets us prepared to face the rest of the day. We love Yoga and we love her too!

Yoga .... Boring .... This was the notion before I met Rupal seven years ago . It was She who developed an interest in Yoga n created a sense of being fit. I tried to cheat in few postures and tried to buy time but it's most difficult thing with her . She is sooooo perfect n smart too. She makes the sessions very exhausting but hilarious too. Having Rupal as a Guru is the thing which could happen to me . Thanks a ton dear .... U have ed me a lot to overcome my slip disc n sciatica too.love u loads Rupal n all the

Rupal is not only a Yoga instructor, but a dear friend of mine. I never really liked Yoga, but she has made classes a lot of fun and fulfilling. I look forward to seeing her everyday. She teaches us to maintain a lifestyle that benefits in the long run. Rupal is very particular about postures, and will get it corrected no matter what. I think everyone should do Yoga to be more focussed, disciplined and have a longer and happier life.

Rupal is an inspiration to me. The way she is constantly working out , teaching, and laughing, she is probably the most perfect Yoga instructor there could ever be. Hats off to her style that today I am so confident about my postures. Her eagle eye watch spares no one. Fortunate to be your student, Rupal!

One of the qualities a person who works with health and fitness should have is being passionate about it. Rupal is truly and genuinely passionate about ing people reach their goals. She believes they can do it even though they might not think so. Thank you Rupal! Keep up the good work!